Shark Week Events in Charleston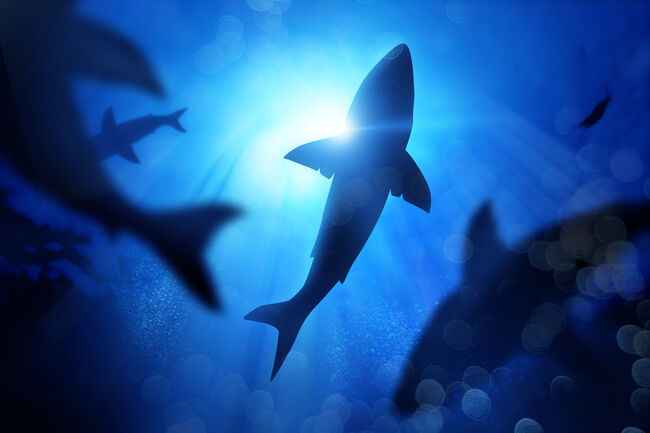 Discovery Channel is back with it's 31st year of SHARK WEEK - a summer favorite and the longest-running TV event! Shark Week kicks off on Sunday, July 28th and lasts until Sunday, August 4th. Discovery Channel will air over twenty hours of shark footage, stories, insights, and more... just in time for your next beach trip.
Sink your teeth into these fun events around Charleston to celebrate Shark Week! 🦈
South Carolina Aquarium
The South Carolina Aquarium is celebrating Shark Week with daily events, programs, scavenger hunts, and even Shark Trivia! All daily events are free with Aquarium admission or membership. Click here for more info.
Daily events are listed below:
10:30AM - Shark Tooth Dig
10:30AM - Shark Talks (July 28 & August 3-4)
1:00PM - Ray Enrichment
3:00PM - Special Dive Show
3:30 PM - Shark Feed Video Viewing and Chat
Shark Week Trivia will take place Monday, July 29th, from 7:00PM - 9:00PM. Purchase tickets for trivia here!
You do not want to miss this fintastic events!
📍 100 Aquarium Wharf, Charleston, SC 29401
⏰ Everyday, 9:00AM - 4:00PM
Mex 1 - Shark Attack Drink
Start the celebration now at any of the three Mex 1 locations with their Shark Attack Drink! This drink contains Sprite and Blue Curacao, with a toy shark. But there's more - Grenadine is hidden inside the toy shark and can be poured into the drink to initiate the "shark attack". The drink can also be created kid-friendly!
📍 817 Saint Andrews Boulevard, Charleston, SC 29407
📍 1109 Park West Boulevard, Mount Pleasant, SC 29466
📍 2205 Middle Street, Sullivan's Island, SC 29482
⏰ Everyday, 11:00AM - 11:00PM
Shark Week at Bay Street Biergarten
Charleston's only biergarten is celebrating with a week full of activities, starting on Sunday, July 28th. Don't miss out on all the fun - PROST!
📍 549 East Bay Street, Charleston, SC 29403
⏰ Every day, 11:00AM - 2:00AM
Frothy Beard Brewing Co.
Frothy Beard Brewing in West Ashley released 'Great White Wit' in honor of Shark Week! With every pint purchased, proceeds are donated to the South Carolina Aquarium to support research and programs. Drink beer AND do good.
📍 1401 Sam Rittenberg Boulevard, Charleston, SC 29407
⏰ Sunday - Thursday, 11:00AM - 10:00PM
⏰ Friday + Saturday, 11:00AM - 11:00PM
Tide's at Folly Beach - 'Jaws' Showing
Shark week may end on August 4th, but not at Tide's! Head over to Folly Beach for a free showing of 'Jaws' on the beach on Wednesday, August 14th - if you are brave enough.
📍 1 Center Street, Folly Beach, SC 29412
⏰ Wednesday, August 14th
📷Photo: Getty Images